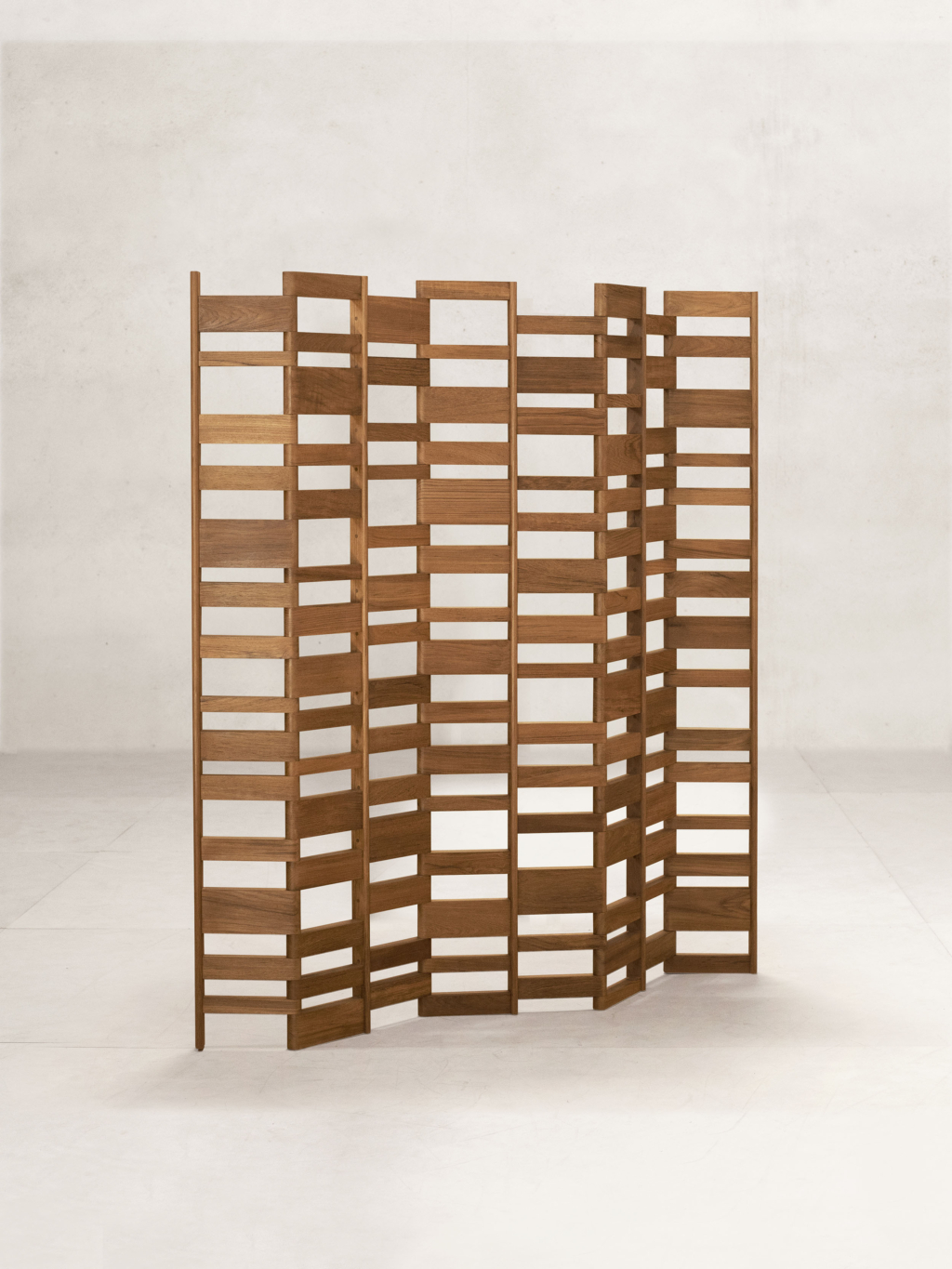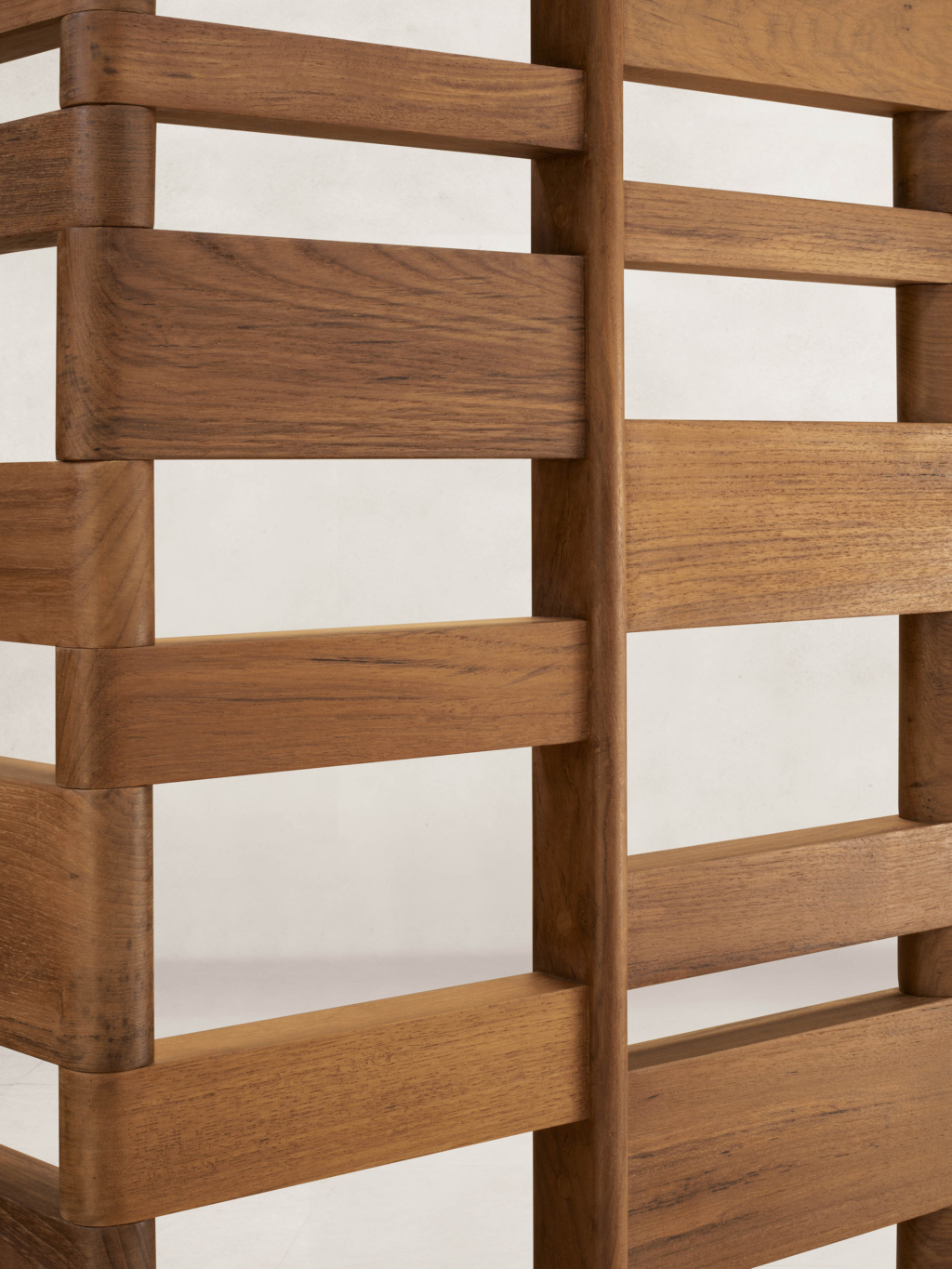 Phantom Hands makes handcrafted, design-driven contemporary furniture. They work with wood, fabrics, cane, metal, etc. and collaborate with furniture and textile designers to create collections that build on the heritage of Indian craftsmanship and design.
The Room Divider/Folding Screen evolved out of the collaboration with Amsterdam based designer duo X+L (Xander Vervoort + Leon van Boxtel) to create a series of products that were made entirely from up-cycled wood. Each screen is unique and has slightly different blocks. Each piece is shaped and polished by hand prior to assembly, making it a labour and skill intensive process.
Dimensions (cm)
H160/180 D4,5 W155
Materials
The 02 Room Divider is handmade by solid wood.
Wood Finish Options - Natural Teak / Dark Stain
Shipping
All pieces are handmade in India. There is a production time of 8-10 weeks. Please request a quote to know the shipping costs for your selected items.
Inquire about this item →