Easy Armchair / Velvet Upholstery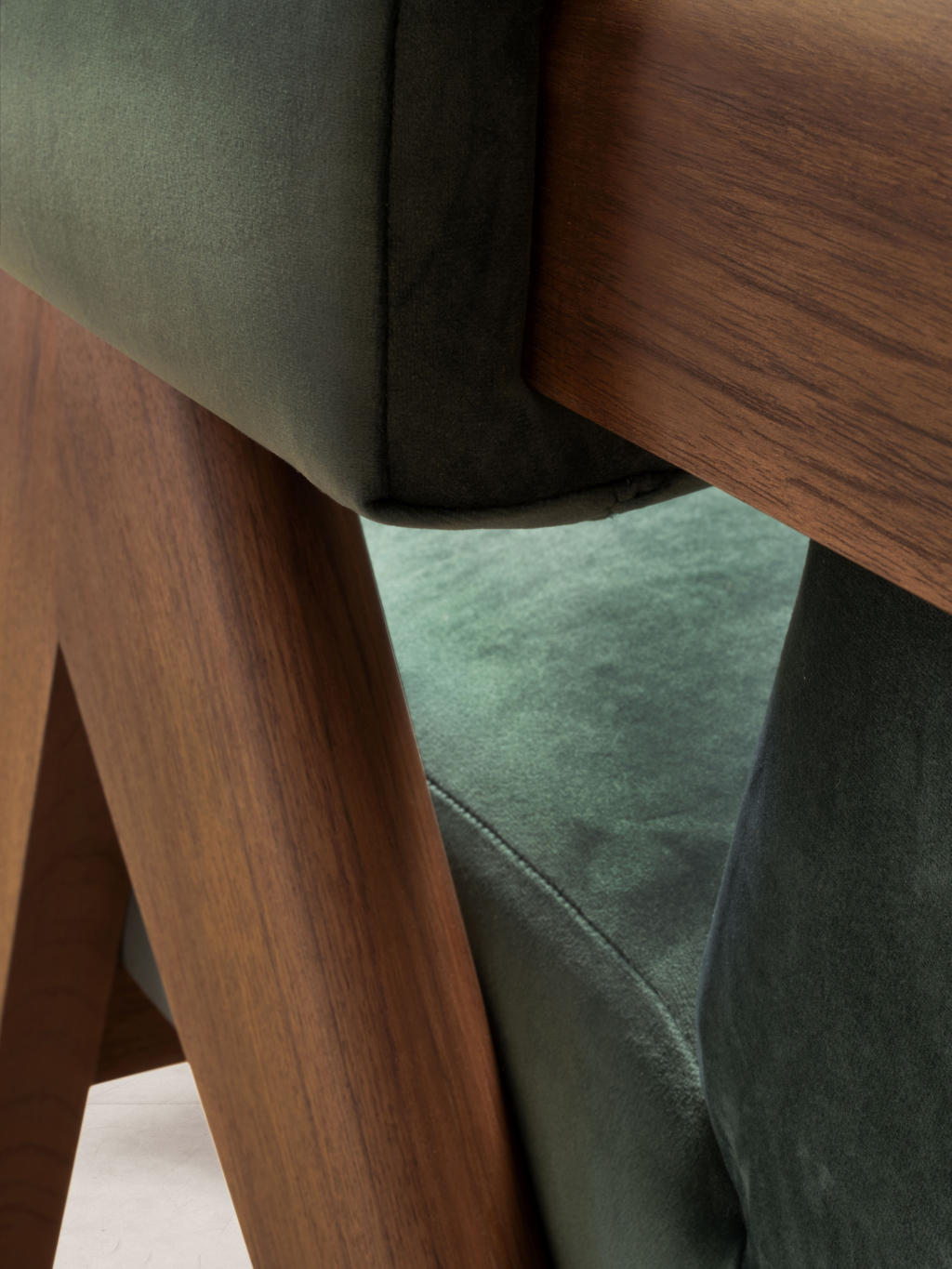 Phantom Hands makes handcrafted, design-driven contemporary furniture. They work with wood, fabrics, cane, metal, etc. and collaborate with furniture and textile designers to create collections that build on the heritage of Indian craftsmanship and design.
The Upholstered Easy Armchair is a re-edition of the model created for building lobbies in Chandigarh in the 1950s. This re-edition is true to the dimensions and external form of the original design, with improvements made to the structural elements and quality of materials to create a chair that is built to last.
Upholstery is available in a selection of fabrics and velvets.
Designer
Chandigarh Collective
Dimensions (cm)
H78 D84 W70,5
Materials
Wood Finish Options - Natural Teak / Dark Stain
Upholstery fabric - Please ask for the different velvet options available for this item
Shipping
All pieces are handmade in India. There is a production time of 8-10 weeks. Please request a quote to know the shipping costs for your selected items.
Inquire about this item →