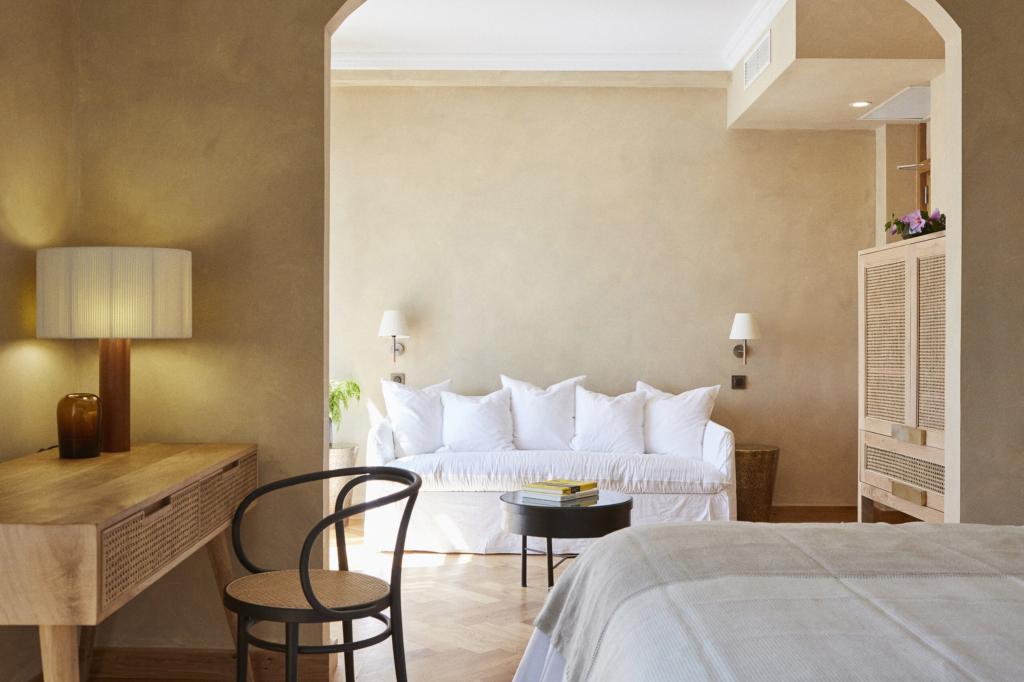 Santa & Cole is global editor of design products from 1985, with its roots in Belloch (Barcelona, Spain). Their mission is to build, safeguard and disseminate knowledge through design objects. Objects whose quality is recognisable at the touch of a hand, and that enrich people's lives, whether at home or in shared environments. Their philosophy is more modern than futurist and they are more intrigued by silence than by stridency.
More than eighty creators have contributed to a rich catalogue of furniture and lighting products originating in very different contexts, by renowned designers such as Antoni Arola, Miguel Milá, André Ricard and llmari Tapiovaara.
A sturdy wooden cylinder supports a head with three bulbs, surrounded by a generous circular shade. The shade is made from cotton ribbon and has a thread running along the edge, reminiscent of bookbinding, and forming an asymmetry that creates a splendid contrast of light and shadow.
Designer
Antoni de Moragas Gallissà
Materials
Sapeli wood or natural oak wood leg.
Natural cotton ribbon lampshade with border.
Dimmer included.
Shipping
All pieces are handmade in Barcelona, Spain. There is a standard lead time of 1-2 weeks. Please request a quote to know the shipping costs for your selected items. Shipping worldwide.
Inquire about this item →