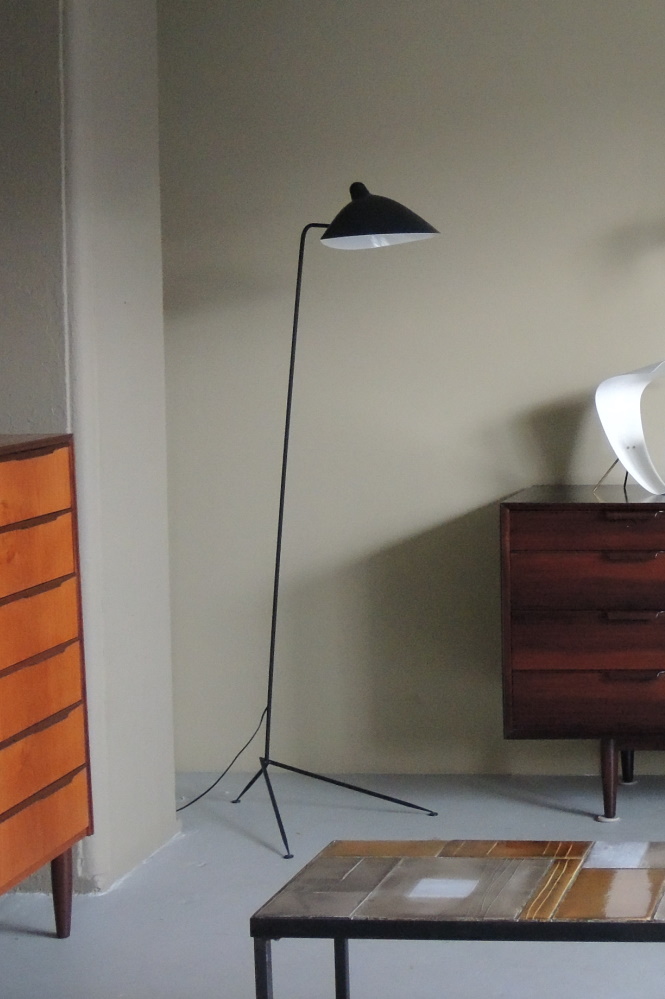 In 1953, Parisian native Serge Mouille introduced his first lighting design, the Three-Arm Floor Lamp. Drawing on his intimate knowledge of metals, as well as his interest in musculature and skeletons, the Three-Arm Lamp was both minimal and organic in form. The shape of the shades was inspired by one of his favorite things – the female form. "Lamps are there to be touched," said the designer.
Dimensions (cm)
H160 W45 D54
Materials
Available in one- and three-arm versions.
Lacquered aluminum and steel with brass ball joints.
Shipping
Les Editions Serge Mouille hold, since 1999, all the rights for the genuine fabrication of all lamps that are entirely hand made by qualified craftsmen. Lead time production of 6 weeks.
Inquire about this item →