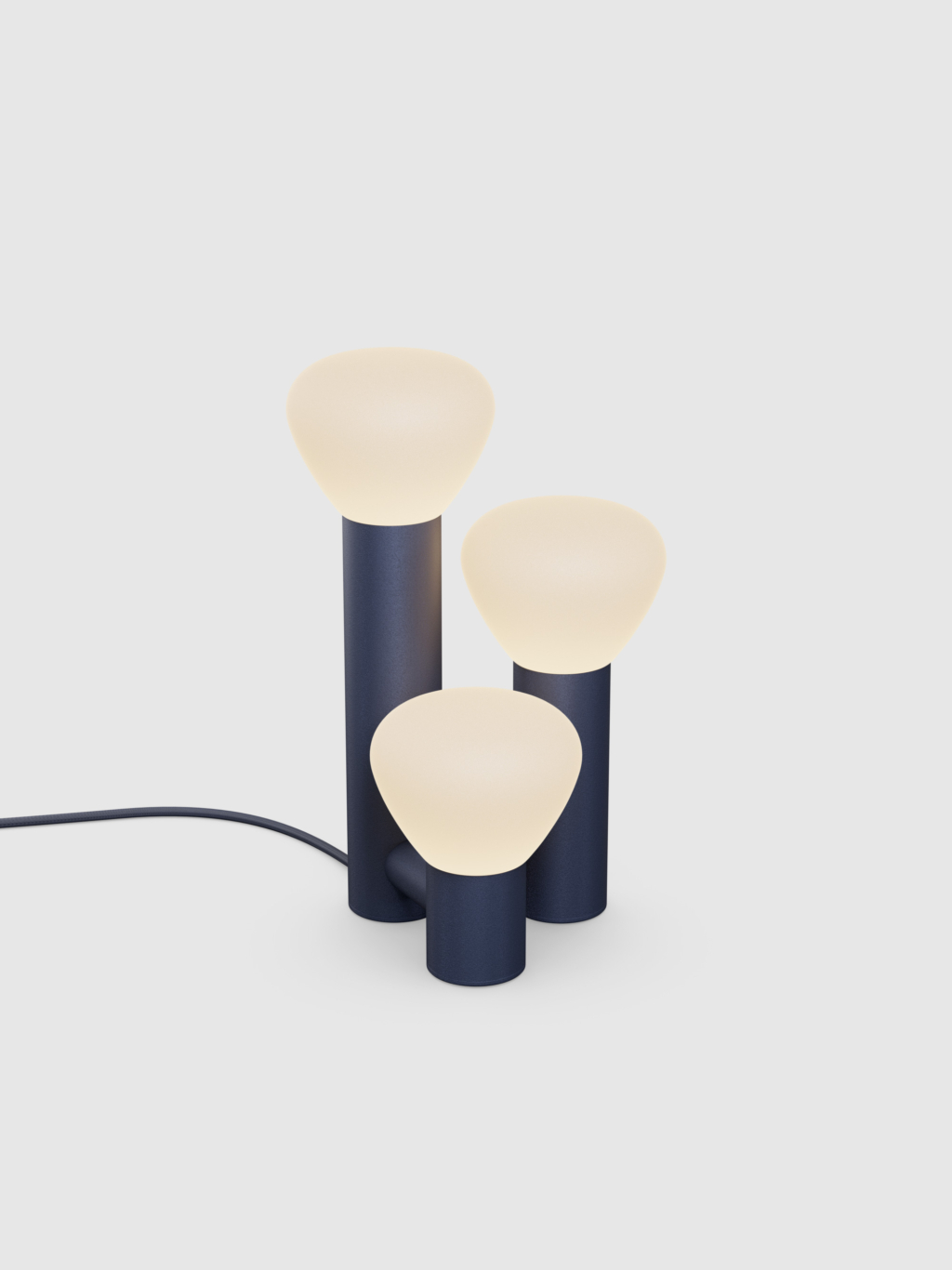 Lambert & Fils is a contemporary lighting studio based in Montreal, Canada. The studio creates original collections and collaborates with emerging designers from around the world. All lighting is handmade in the Lambert & Fils atelier in the heart of Montreal.
The Parc Collection is inspired by childhood imagination and the essentiality of homemade forms. Evoking the archetype of a flashlight, each lamp from the Parc Collection is a playful reminder of time spent in nature—when a simple tube and piece of string could be used to fashion any number of creations.
Dimensions (cm)
L23 W23 H46
Materials
hand blown frosted glass
powder coated aluminum body
polyester cord  (black or white vinyl cord available)
Combinations:
Beige
Black
Blue
Burgundy
Green
Midnight blue
Terracotta (black cord)
White
Shipping
All pieces are made to order in Canada, Montreal. There is a standard lead time of 7-9 weeks. Please request a quote to know the shipping costs for your selected items.
Shipping worldwide.
Inquire about this item →