Teak and Cane Jeanneret bench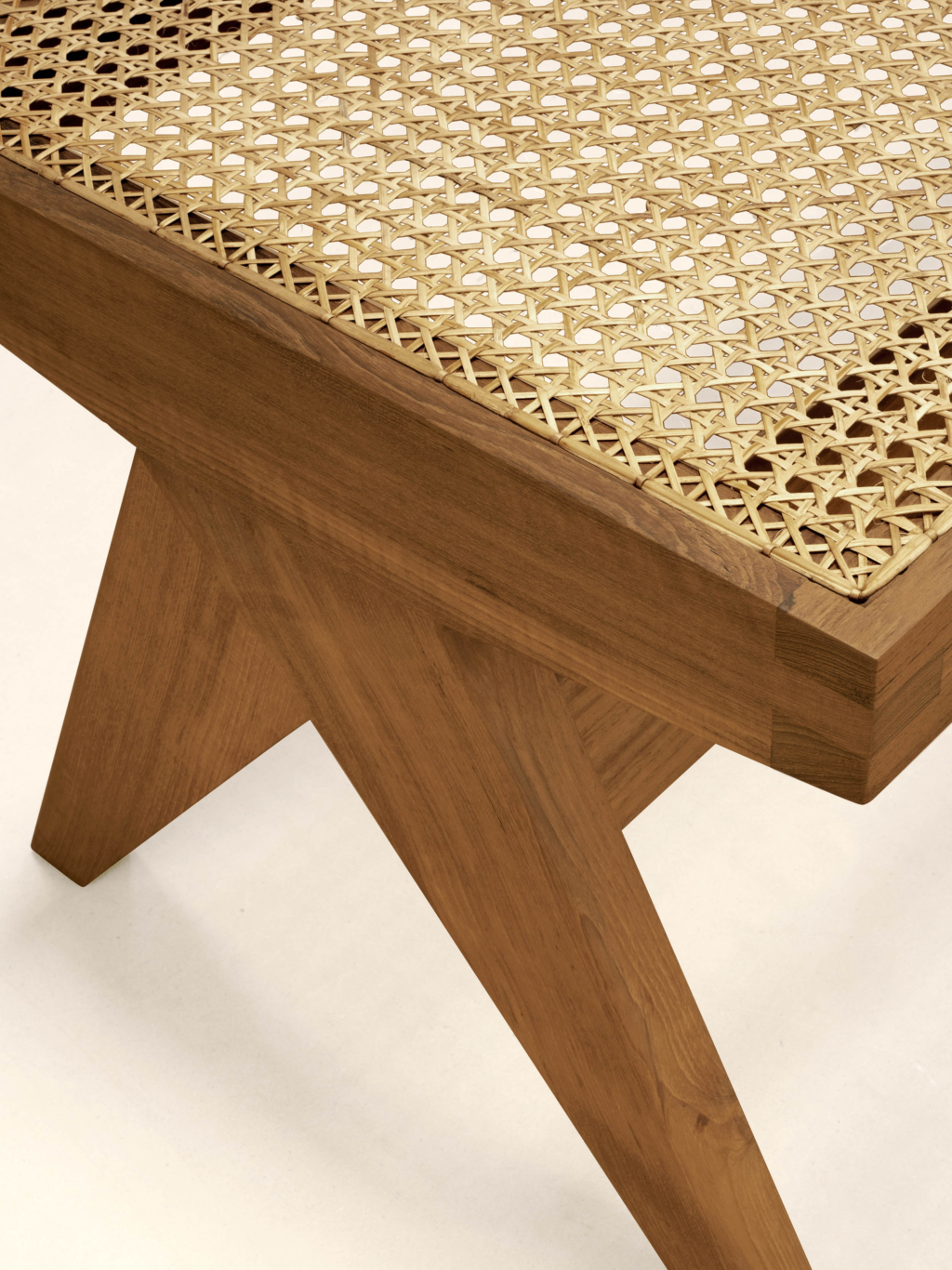 Phantom Hands makes handcrafted, design-driven contemporary furniture. They work with wood, fabrics, cane, metal, etc. and collaborate with furniture and textile designers to create collections that build on the heritage of Indian craftsmanship and design.
The Teak & Cane bench is a re-edition of the low teak bench designed for residential hostels in Chandigarh. The bench is a 3-seater with cane lattice seating and characteristic V leg assemblies on either end. Each V leg assembly is comprised of a long and short leg piece. A supporting crossbar runs along the length of the bench between the the longer leg pieces. The natural rattan cane is peeled and woven meticulously by hand.
Designer
Chandigarh Collective
Dimensions (cm)
H39,5 L137,0 W45,5
Materials
The Teak and Cane bench handmade by solid wood and cane weave.
Wood Finish Options - Natural Teak / Dark Stain / Black Finish
Cane Weave Options - Diamond Weave / Cross Weave
Shipping
All pieces are handmade in India. There is a production time of 8-10 weeks. Please request a quote to know the shipping costs for your selected items.
Inquire about this item →