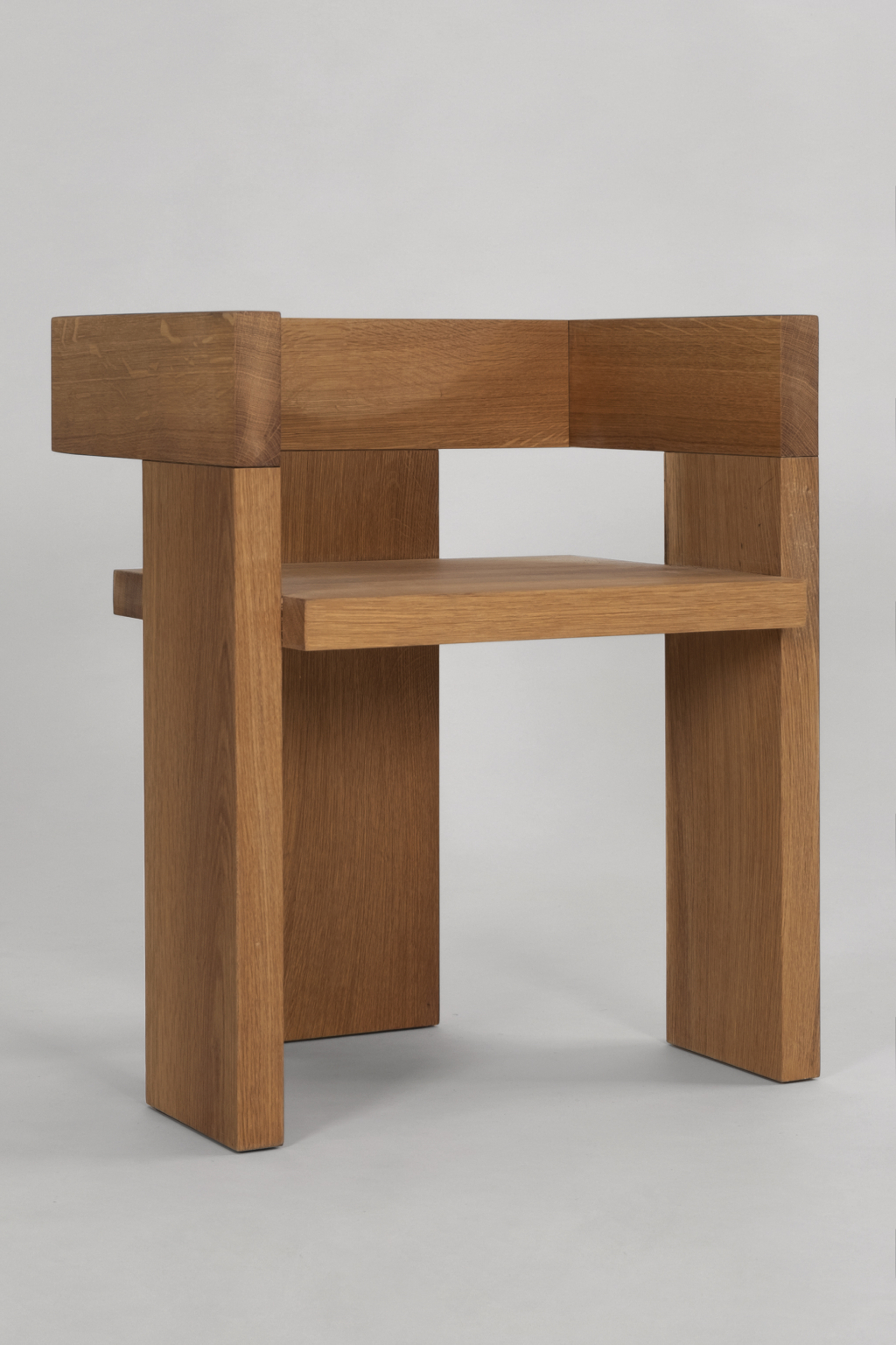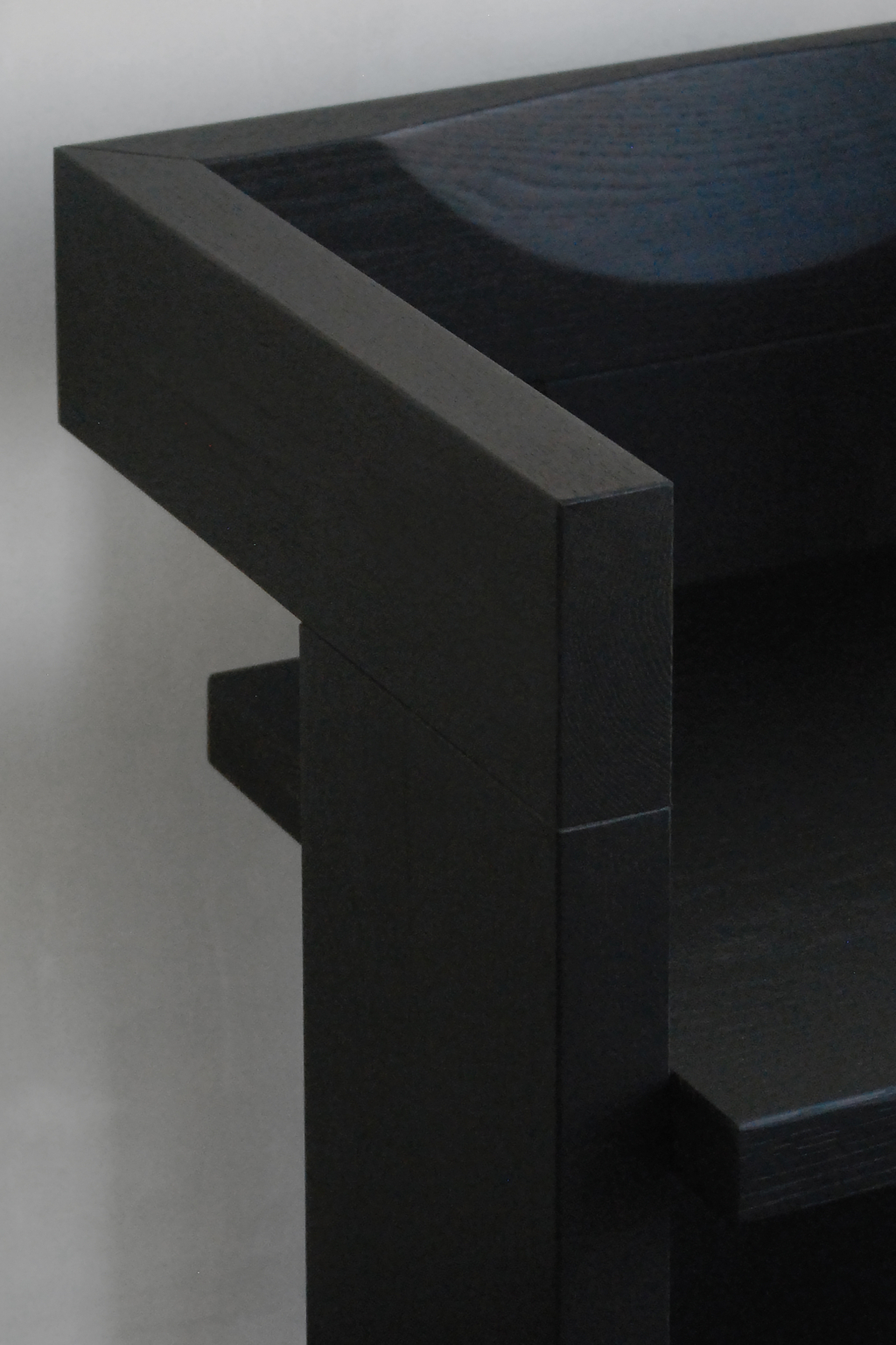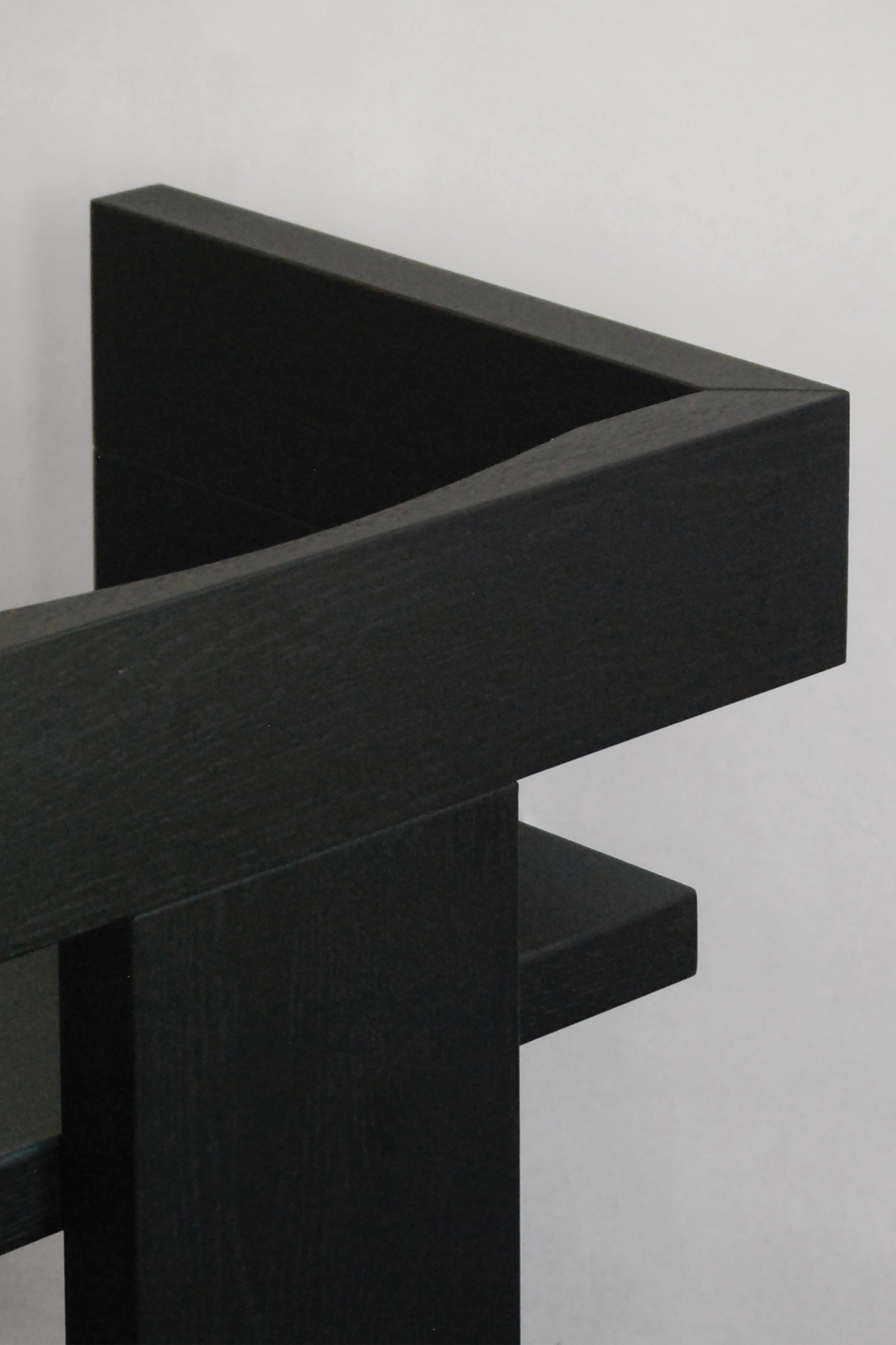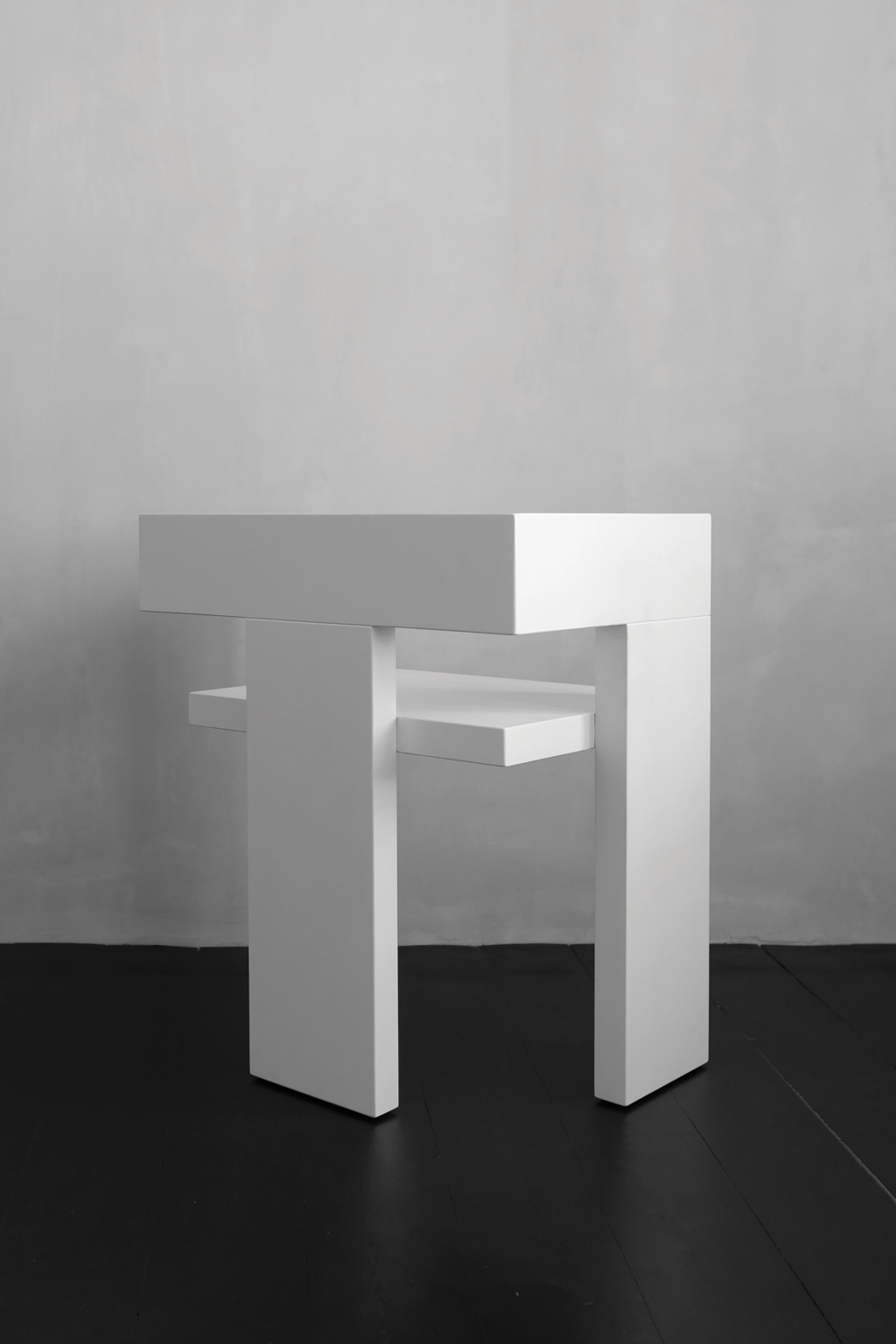 Studioutte is a Milan-based multidisciplinary practice for architecture, interiors and collectible design. Established in 2020, the interior-architects Guglielmo Giagnotti and Patrizio Gola created studioutte to manifest a shared vision of warm minimalism and a vernacular approach.
The vision of studioutte is distinctly Italian yet an integrated, harmonious reality. Its hybrid design is composed of vernacular architecture research and influences across various regional practices. Through a clear, expressive approach that eludes reiterated and extreme elements, the aim is purity, a concentration into a primitive essence. A warm assertiveness meets an animistic devotion for objects and interiors. Reaching beyond the formality of simplicity, ideas are distilled into essential, poetic forms and spaces.
001 ert chair is a wooden chair composed of seven boards. A slender band encompasses the square seat. Supported by a central post, the band twists from the legs to the low, half-moon carved backrest.
In the spirit of Dutch Neoplasticism, ert is a tribute to graphic simplicity.
Designer
Guglielmo Giagnotti and Patrizio Gola
Dimensions (cm)
W54 D43 H65 | SH43
Materials
Available in ebonized or oiled solid oak, matte lacquer and glossy lacquered plywood.
Each piece is numbered as part of a limited collection.
Shipping
Each piece is handmade in Italy. The lead time for each piece is about 5/6 weeks.
Please request a quote to know the shipping costs for your selected items.
Inquire about this item →