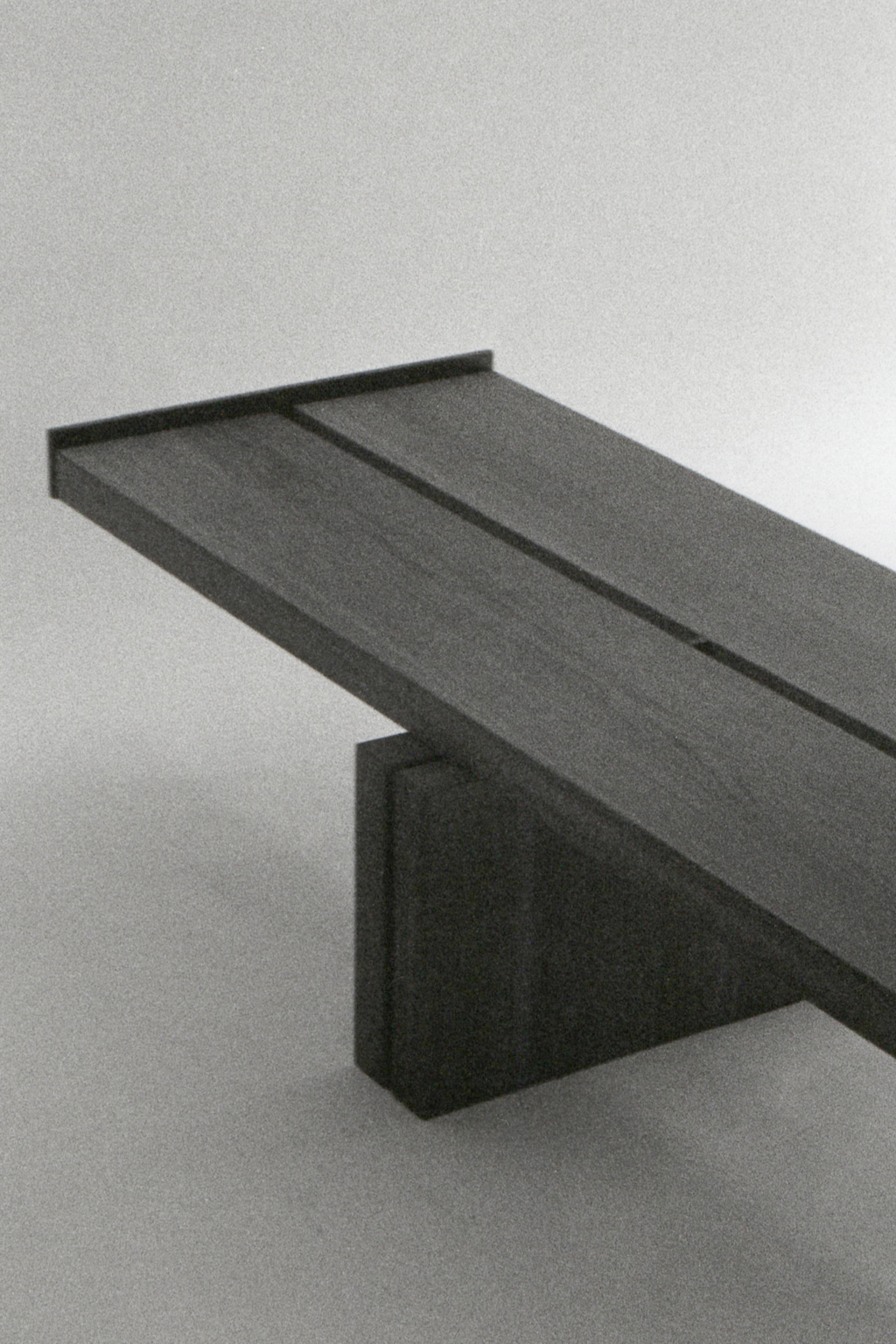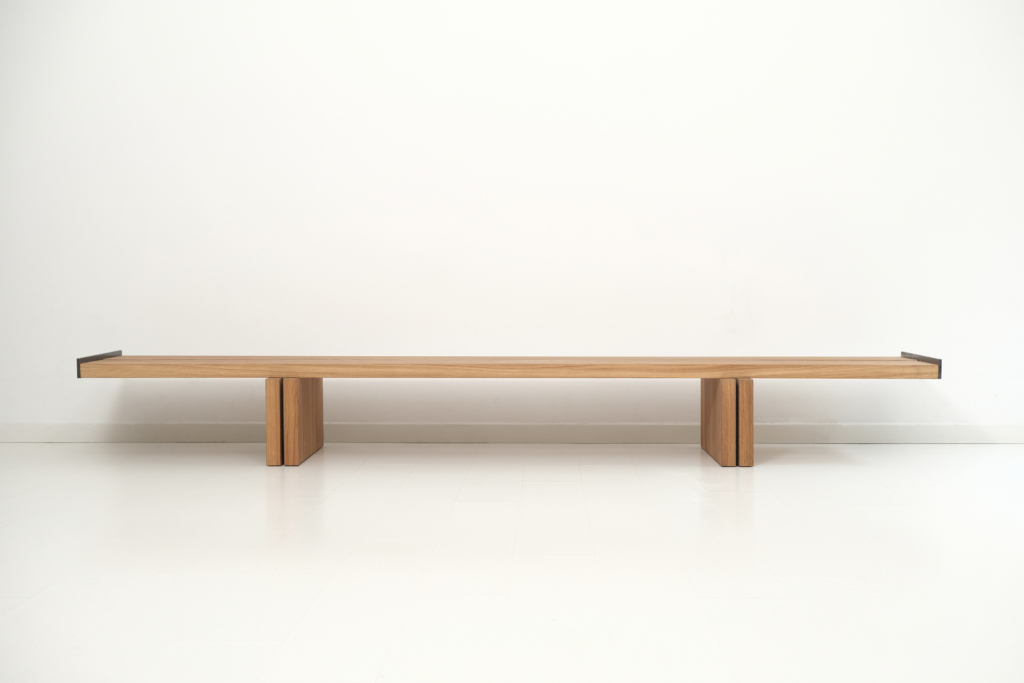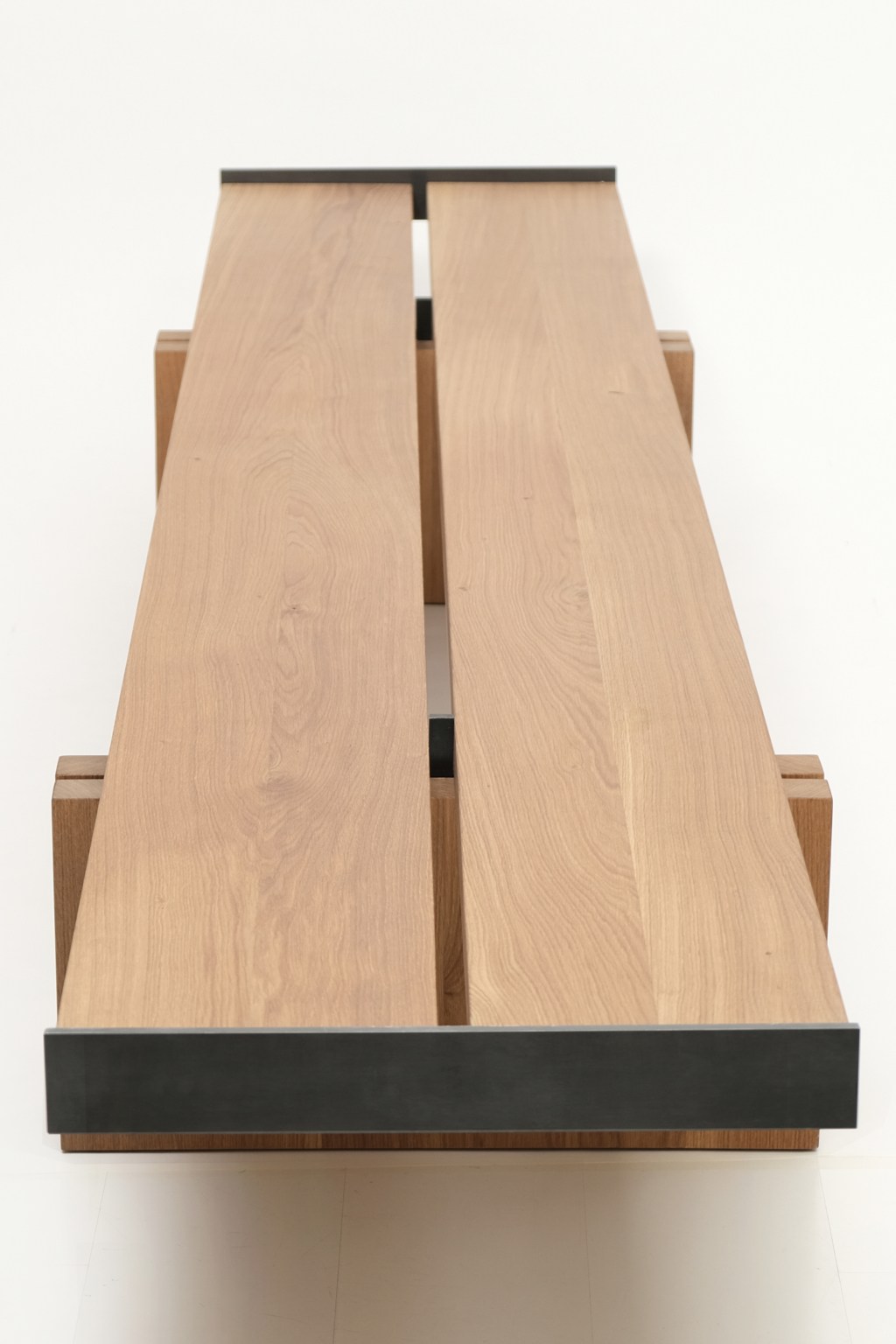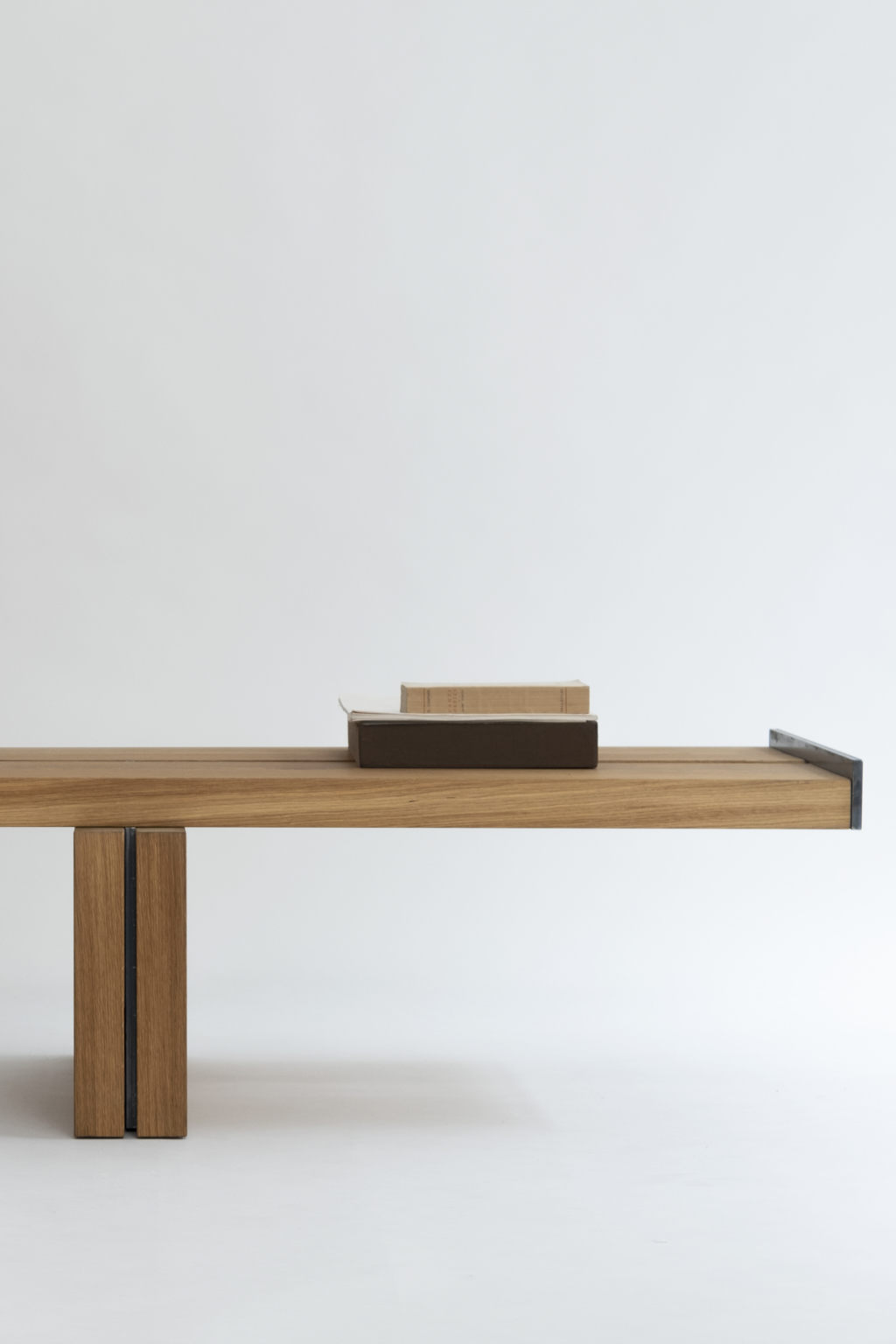 Studioutte is a Milan-based multidisciplinary practice for architecture, interiors and collectible design. Established in 2020, the interior-architects Guglielmo Giagnotti and Patrizio Gola created studioutte to manifest a shared vision of warm minimalism and a vernacular approach.
The vision of studioutte is distinctly Italian yet an integrated, harmonious reality. Its hybrid design is composed of vernacular architecture research and influences across various regional practices. Through a clear, expressive approach that eludes reiterated and extreme elements, the aim is purity, a concentration into a primitive essence. A warm assertiveness meets an animistic devotion for objects and interiors. Reaching beyond the formality of simplicity, ideas are distilled into essential, poetic forms and spaces.
003 osaka is a wooden bench composed of solid oak detailed in black painted metal. The legs protrude elegantly from the edges of the seat. Two parallel planks join together by metal spacers. osaka is linked to the concept of torii, the sacred entrance gate of a Japanese temple.
Designer
Guglielmo Giagnotti and Patrizio Gola
Dimensions (cm)
W302 D62 H37 | SH35
Materials
Available in solid oiled oak and lacquered wood.
Each piece is numbered as part of a limited collection.
Shipping
Each piece is handmade in Italy. The lead time for each piece is about 5/6 weeks.
Please request a quote to know the shipping costs for your selected items.
Inquire about this item →