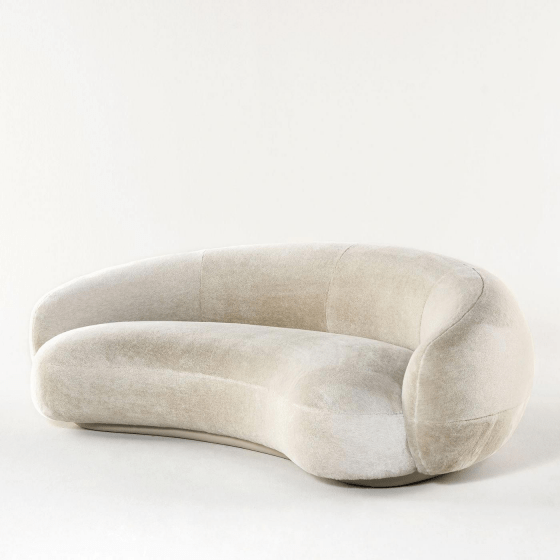 Tacchini is and Italian design company created in 1967 by Antonio. Tacchini has set aside some rooms in its living environment for the classics and the masters who have designed them, in a process of revivals which are a challenge and a lesson on contemporary style.
The Julep collection is influenced by the 1950s Avant-Garde movement, drawing upon its simplicity and grandeur, refined by a contemporary, romantic, feminine allure. Designed for home decor, their inviting appeal encourages cozy comfort and relaxation, making the Julep seating options also ideally suited to contract venues.
Dimensions (cm)
W240 D126 H75 SH42
Materials
Internal frame: poplar and birch plywood 18 mm thick, with elastic belts.
Padding: cold foam.
Base: poplar plywood 3 mm thick covered with the same fabric of the product.
Upholstery: non removable cover.
Notes: the products cannot be realized in Leather, Super Leather, Aniline Leather and Vinyl.
Shipping
All pieces are made to order in Italy. There is a production time of 6-8 weeks. Please request a quote to know the shipping costs for your selected items.
Inquire about this item →