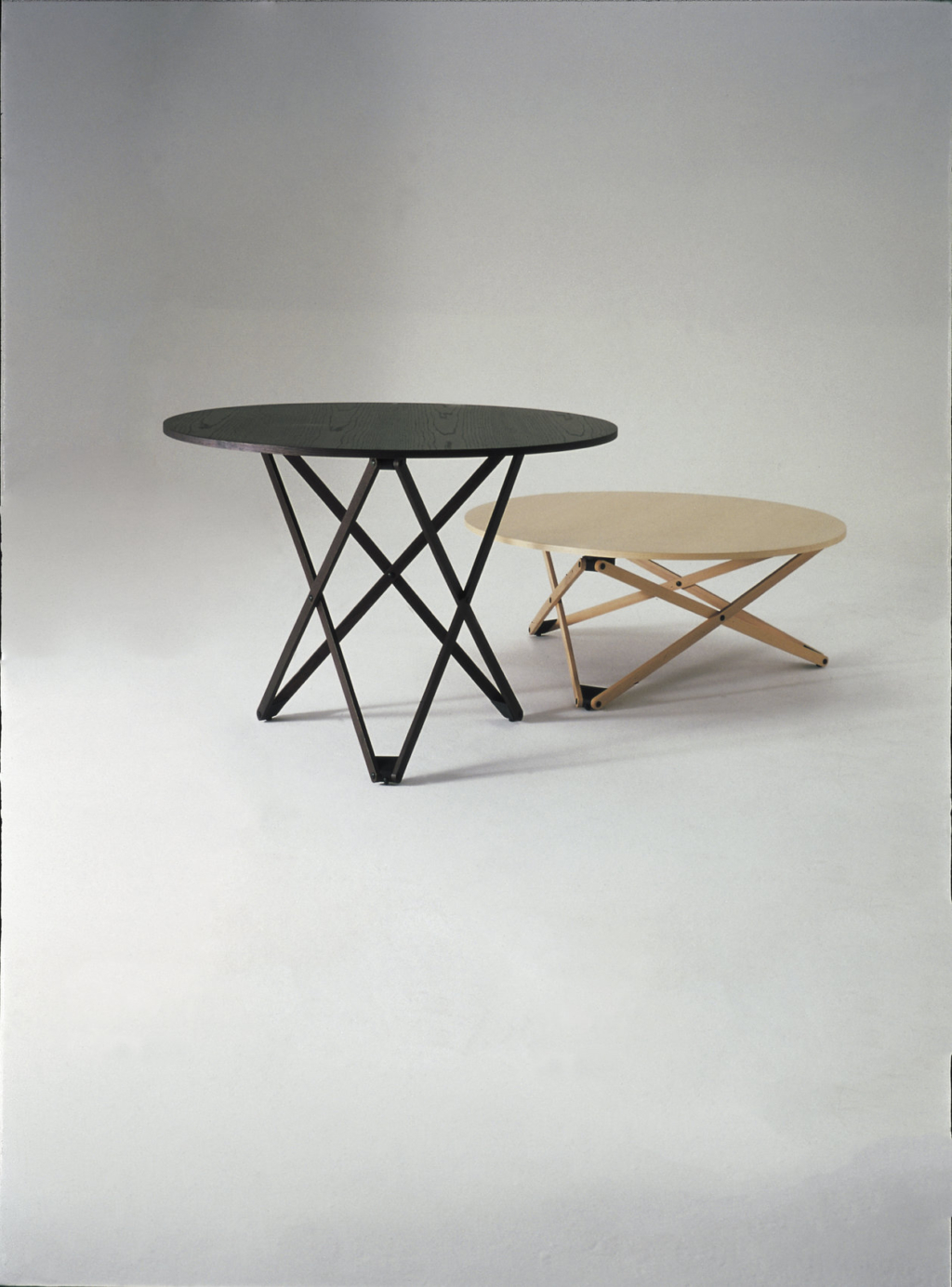 Santa & Cole is global editor of design products from 1985, with its roots in Belloch (Barcelona, Spain). Their mission is to build, safeguard and disseminate knowledge through design objects. Objects whose quality is recognisable at the touch of a hand, and that enrich people's lives, whether at home or in shared environments. Their philosophy is more modern than futurist and they are more intrigued by silence than by stridency.
More than eighty creators have contributed to a rich catalogue of furniture and lighting products originating in very different contexts, by renowned designers such as Antoni Arola, Miguel Milá, André Ricard and llmari Tapiovaara.
The Subeybaja is height-adjustable to seven different positions, making it a highly versatile solution. Its round top and articulated legs are skilfully crafted in oak, and come in either a natural or black finish. And the position of its clever lever mechanism is indicated by a discreet white dot on the tabletop.
Designer
Robert Heritage, Roger Webb
Dimensions (cm)
D100 H39-72
Materials
Oak table with natural or black finish.
Adjustable to 7 heights, from 39 to 72 cm.
Shipping
All pieces are handmade in Barcelona, Spain. There is a standard lead time of 1-2 weeks. Please request a quote to know the shipping costs for your selected items. Shipping worldwide.
Inquire about this item →