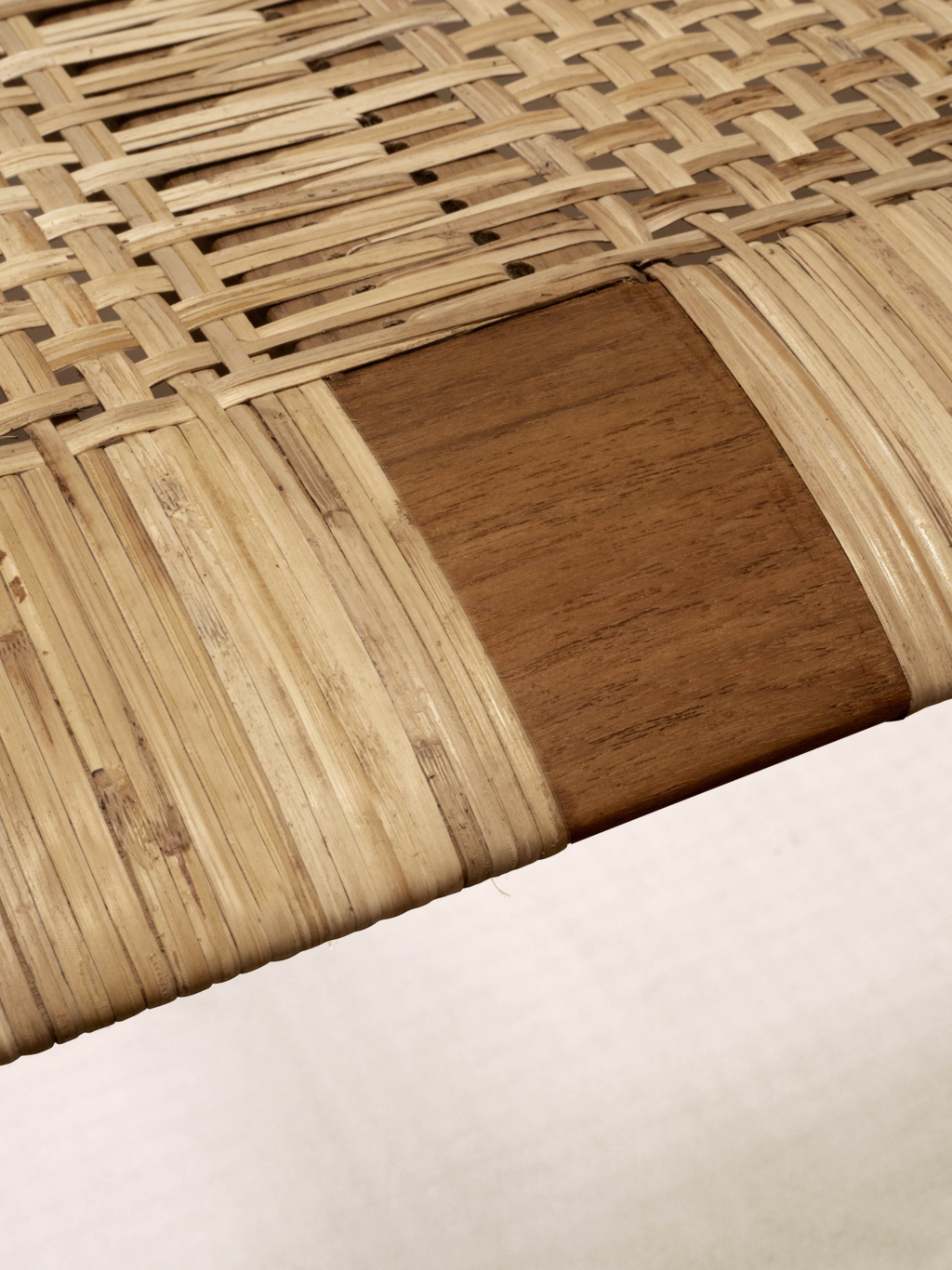 Phantom Hands makes handcrafted, design-driven contemporary furniture. They work with wood, fabrics, cane, metal, etc. and collaborate with furniture and textile designers to create collections that build on the heritage of Indian craftsmanship and design.
The Tangāli Day Bed is part of the second collection designed by INODA+SVEJE for Phantom Hands. Innovation in cane weaving pattern was a hallmark of the design process for the Tangāli collection. Tangāli means cool breeze in the Kannada language - spoken locally in Bangalore where the Phantom Hands workshop is based.
Dimensions (cm)
H41 D190 W74,5
Materials
The Tangāli daybed is handmade by solid wood and cane weave.
Wood Finish Options - Natural Teak / Dark Stain
Cane Weave Options - Diamond Weave / Cross Weave
Shipping
All pieces are handmade in India. There is a production time of 8-10 weeks. Please request a quote to know the shipping costs for your selected items.
Inquire about this item →